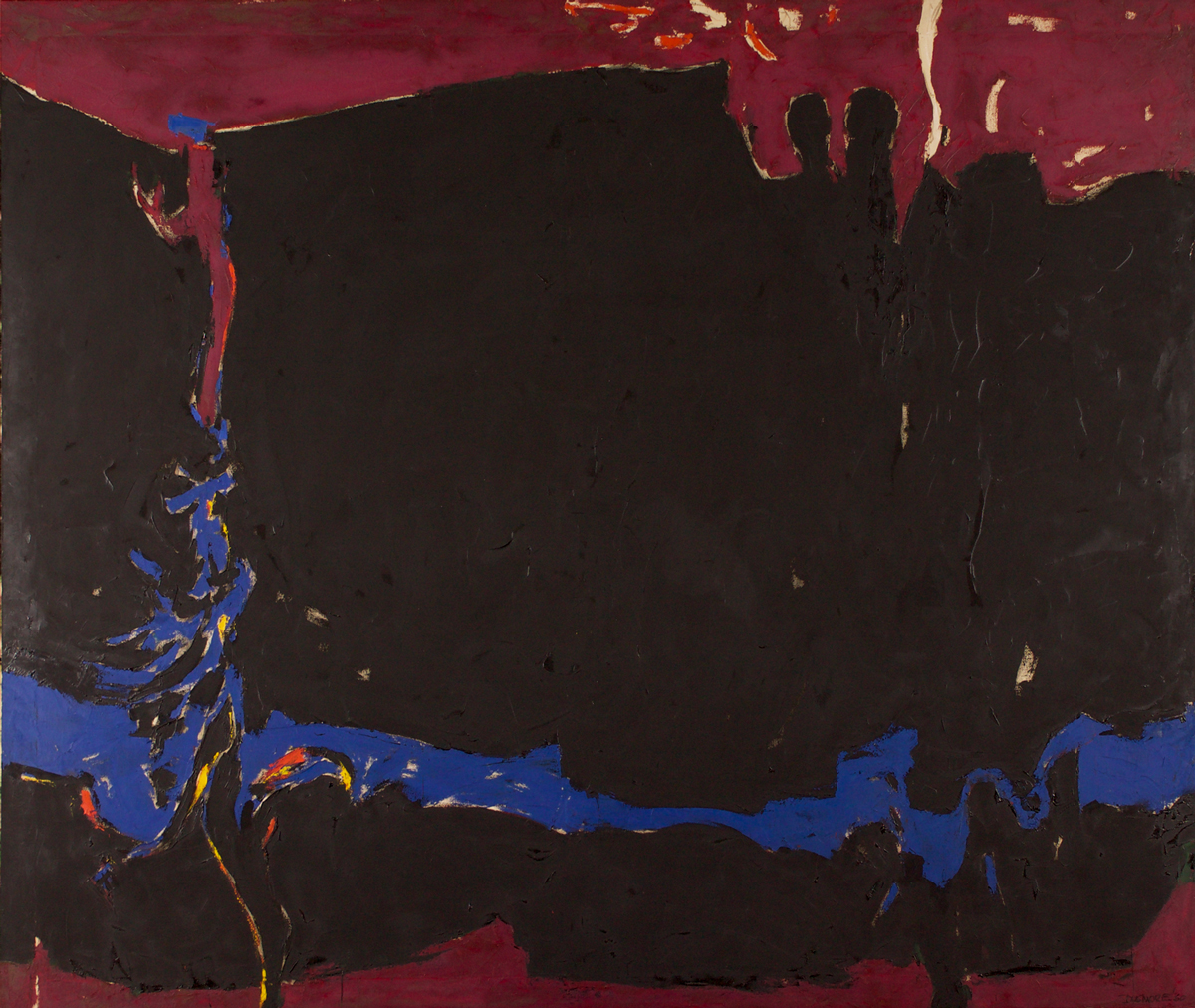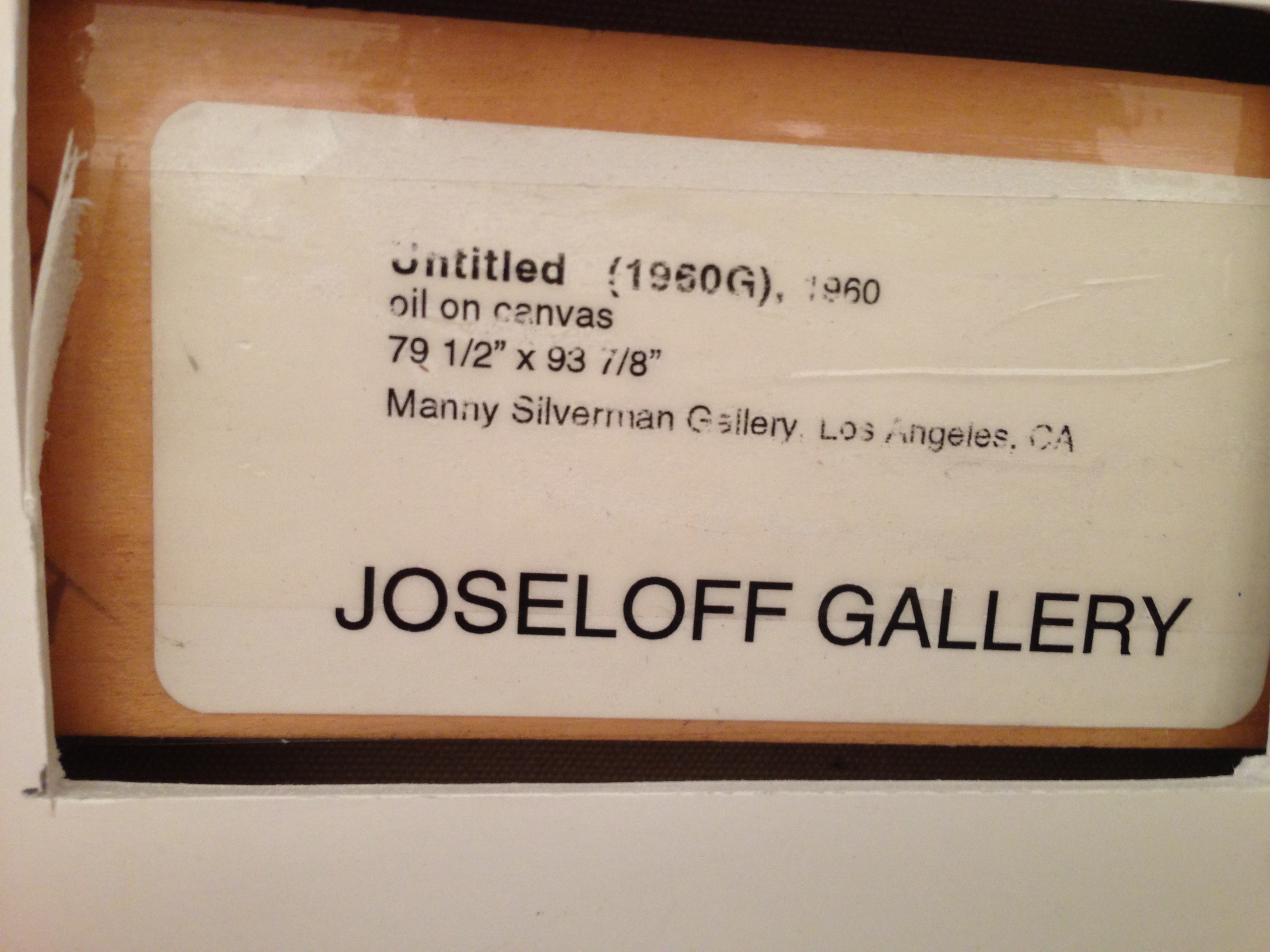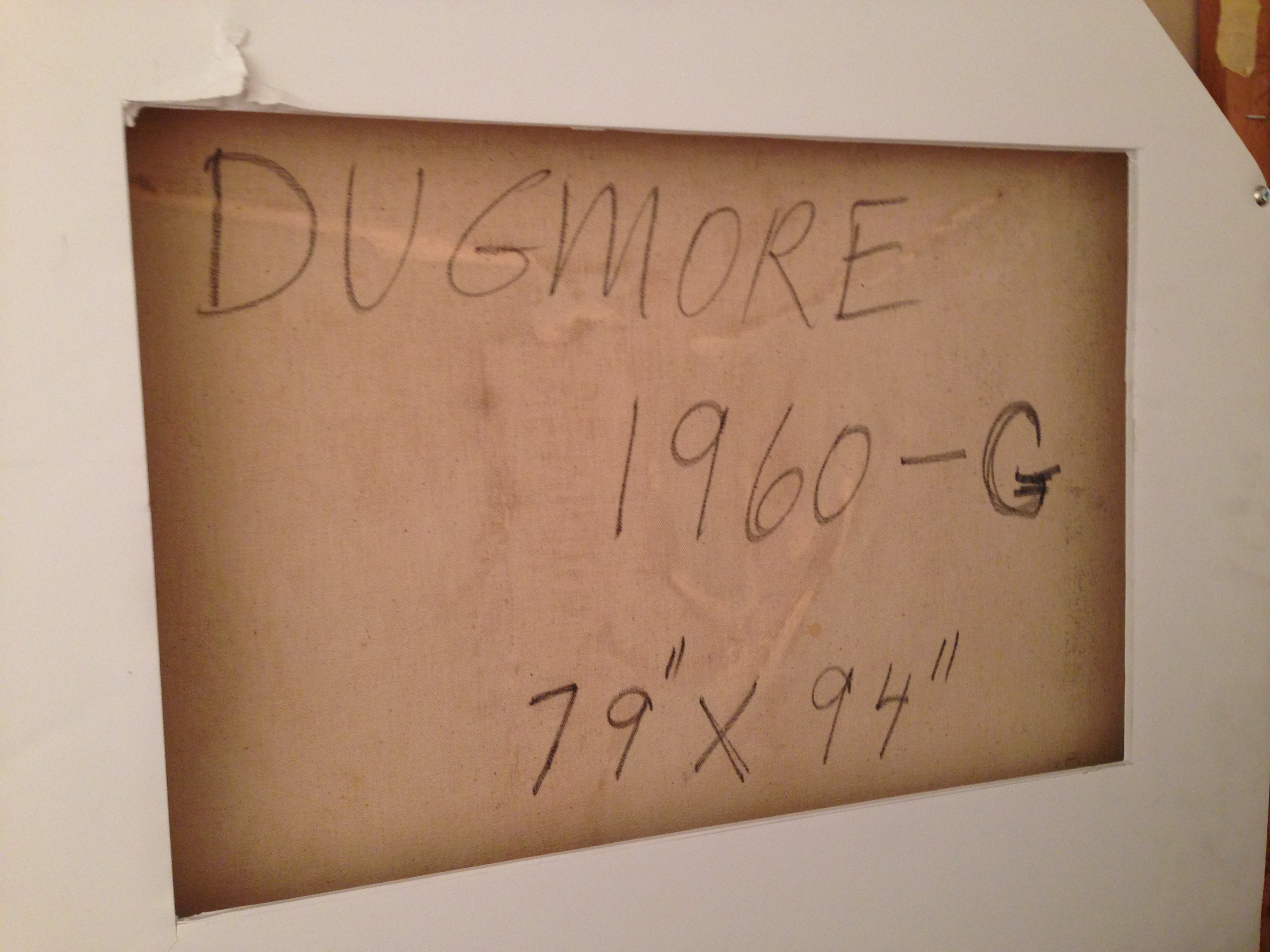 Edward Dugmore
An abstract expressionist painter and teacher, Edward Dugmore was born in Hartford, Connecticut and lived primarily in New York City. On a scholarship he studied at the Hartford School of Art and then, In 1948, Dugmore took advantage of the G.I. Bill and moved out west to San Francisco to further his studies in art at the California School of Fine Arts. There he studied with Clyfford Still, who was influential on his development, both as an artist and a close friend. Dugmore also became a lifelong friend of fellow student and artist Ernest Briggs.
During this time, he co-organized an artists collaborative gallery called the Metart Gallery. In 1951 he moved to Guadalajara, Mexico to study at the University of Guadalajara, where he received his M.F.A. He moved to New York City in 1952 and began exhibiting along with other Abstract Expressionist artists at the Stable Gallery, where he subsequently had three solo exhibitions.
He continued on as an instructor at various schools such as St. Joseph's College and the Pratt Institute.
Selected Solo Exhibitions
1949 Metart Gallery
1953, 54, 56 The Stable Gallery
1959 Holland-Goldowsky Gallery
1960 The Howard Wise Gallery
1971, 73 Green Mountain Gallery
1990 Carlson Gallery
1998 Joseloff Gallery
2000 Manny Silverman Gallery
2014 Loretta Howard Gallery
Selected Group Exhibitions
1953, 56 Stable Gallery
1955 Carnegie Institute of Technology
1959 Whitney Museum of American Art
1961 the Guggenheim Museum
1962 Art Institute of Chicago
1963 San Francisco Museum of Art
1973 The Oakland Museum of California
1976 San Francisco Museum of Art
1977 National Collection of Fine Arts
1980 American Academy of Arts and Letters
Selected Collections
San Jose Museum of Art
Portland Art Museum
Worcester Art Museum
Albright-Knox Gallery
Civic Museum and Gallery of Italy
Corcoran Gallery
Des Moines Art Center
Hirshhorn Museum
Kresge Art Center
The Menil Collection
University of Guadalajara
Walker Art Center