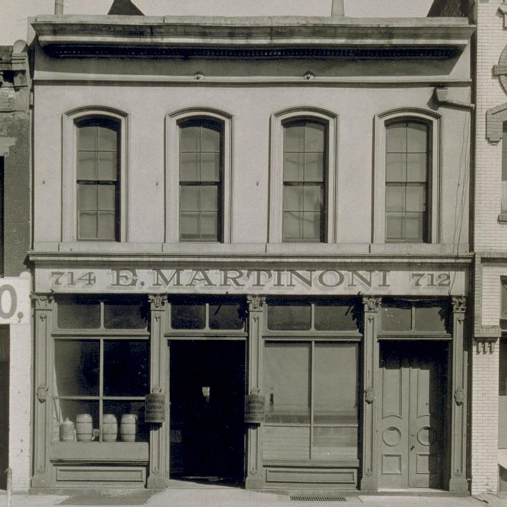 712 -714 Montgomery St. circa early 20th c.
Specializing in San Francisco Bay Area Contemporary Art, Foster Gwin offers a very carefully selected collection of Bay Area Abstract Expressionist and Figurative Painting from 1945 to 1975.
The paintings we buy and exhibit are carefully chosen. We are a secondary market dealer and as such do not seek a quantity of an artists work but instead search diligently to buy only the top examples of any particular artist. We have the largest variety of major post war SF Abstract Artists in any present gallery.
For many years we have also shown art of other forms mixing Antiquities and Western European 17th and 18th Century furniture to offer opportunities to link the beginnings of art with more recent examples. With a reputation of discerning taste and knowledge our same methods of vetting are used in all items we select.