Jean Varda, Myths, Visions And Alchemy, 1945-1975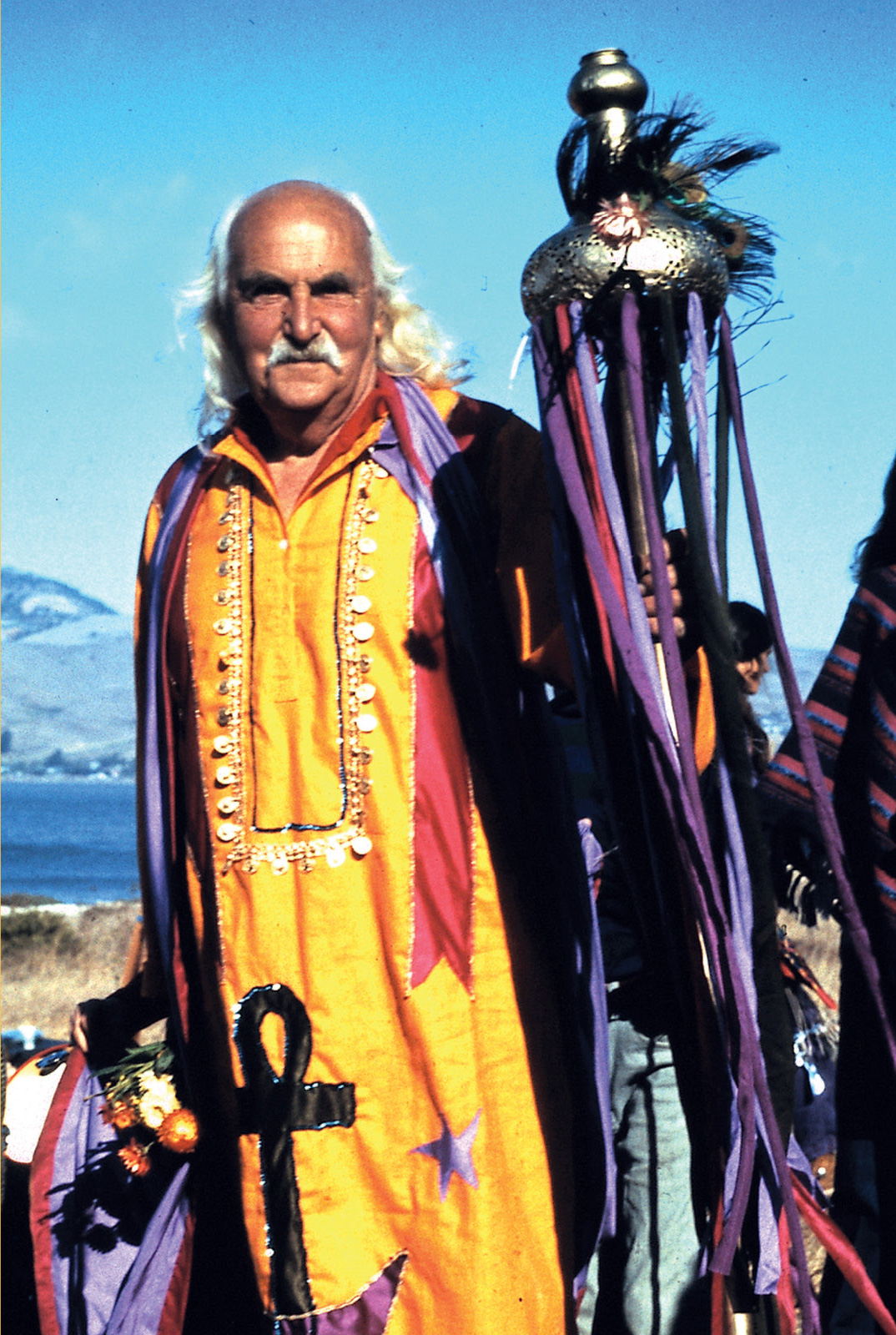 Jean Varda was of mixed Greek and French descent and was known as a child prodigy artist.  In Paris he shared a studio with Braque. He was especially influenced by Matisse and painted and wore bright colors saying they are synonymous with life and good things.  To say he was a colorful personality is certainly an understatement.  He spent time painting and exhibiting in Paris and London before arriving in San Francisco.
In the1940's he taught at the prestigious Black Mountain College and then moved to San Francisco and taught at the San Francisco Art Institute. He settled in Sausalito when he and Gordon Onslow Ford bought an old ferryboat called the SS Vallejo. Remodeling the boat into studios and living quarters, they created rooms for artists, writers, poets, and musicians.  It became a salon with frequent creative parties and included the likes of Henry Miller, Allen Ginsberg, Alan Watts, Timothy Leary, Jack Kerouac, and Gary Snyder from the literary world, and an inexhaustible list of painters and artists.  The boat and Varda became legendary.  Wayne Thiebaud and Patrick Dullanty made a 16mm film, Collages of Varda, in 1956.  Throughout his life, he continued to create colorful collages and influence the art world.
*For Varda's Full Bio Please Visit Our Website: https://fostergwin.com/artist-bios/jean-varda/
The SS Vallejo at dock in Sausalito, 2016.
The LSD meeting of minds aboard the S.S. Vallejo in 1967, as recorded in the San Francisco Oracle, included, from left, Timothy Leary, Allen Ginsberg, Allan Watts, and Gary Snyder
"There is art or there is no art, it does not matter how it is done: with sticks, with stones, with slabs of things.  Either it is art or it is not."
–Jean Varda