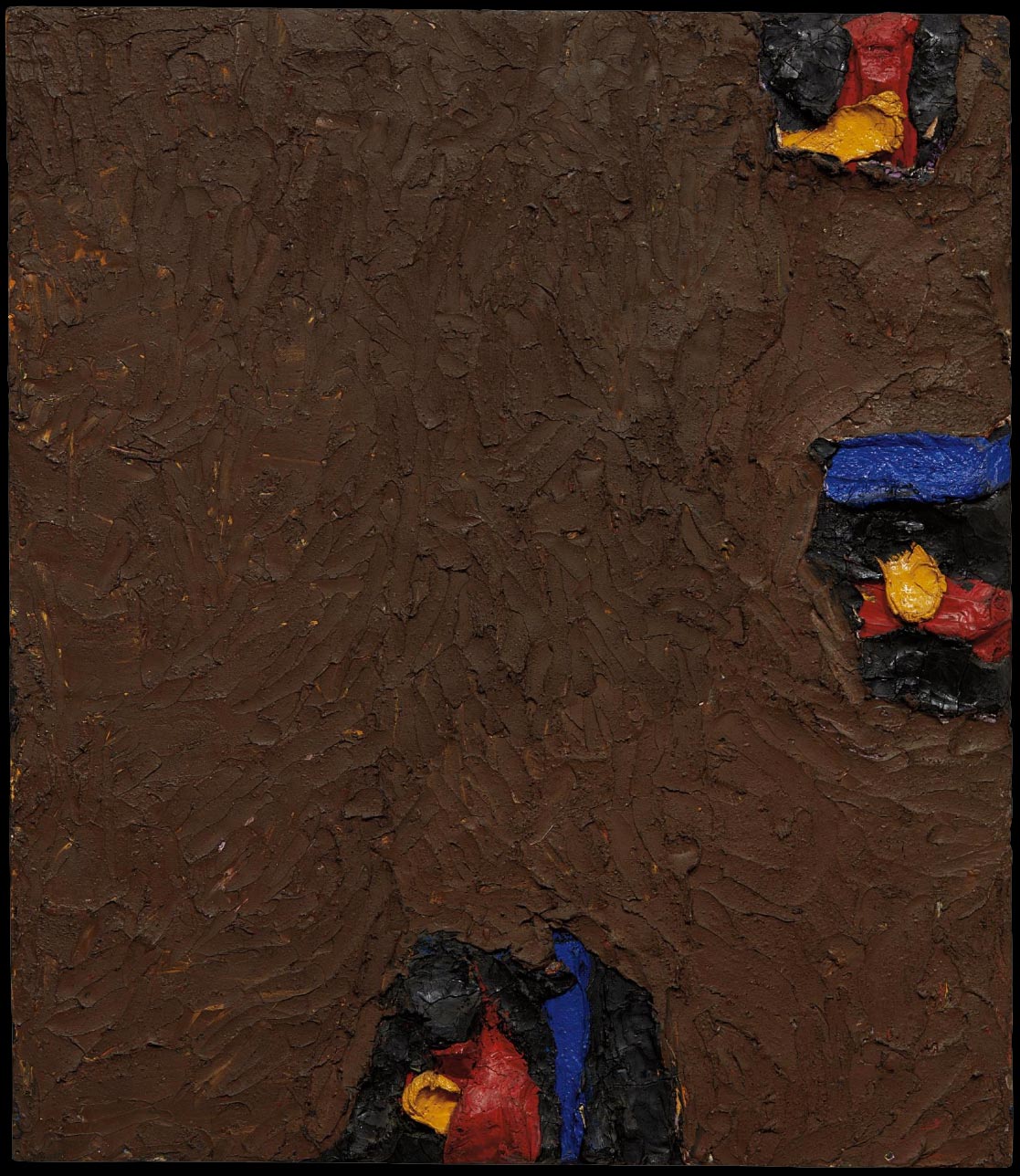 Ronald Bladen
Ronald Bladen was an American painter and sculptor. He is particularly known for his large-scale sculptures. His artistic stance, was influenced by European Constructivism, American Hard-Edge Painting, and sculptors such as Isamu Noguchi and David Smith. Bladen in turn had stimulating effect on a circle of younger artists including Carl Andre, Donald Judd, Sol LeWitt and others, who repeatedly referred to him as one of the 'father figures' of Minimal Art.
In 1939 the artist moved to San Francisco where he enrolled in the California School of Fine Arts. In 1941. In 1947, he joined Sanders Russel, James Harmon, Robert Stock, Kenneth Rexroth, Philip Lamantia, and Thomas Parkinson in founding The Ark, a literary magazine in which Bladen designed the cover and contributed drawings and lino-cuts. At this time he was friends with painters Knute Stiles, Jess, James Weeks, Edward Corbett, Edward Dugmore, and Shirley Triest.
In 1946 Bladen traveled to Tijuana, Mexico, New Orleans and New York on a grant from the San Francisco Art Association. In 1948 he was married to the actress Barbara Gross. They separated in 1955[9] and he moved into a communal household in San Francisco with poet Michael McClure, and painter Al Held, who would remain a lifelong friend. During this time he also befriended the writers Jack Kerouac, Henry Miller and Allen Ginsberg.
1n 1956, at Al Helds urging, Bladen moved to New York where he became a founding member of the Brata Gallery on Tenth Street. His art evolved into collage, and then into wood relief constructions, making way to his recognition as a sculptor by 1965.
Selected Solo Exhibitions
 951 Rayomond & Raymond, San Francisco
1953 Six Gallery
1956 Fine Arts Gallery, University of British Columbia
1958 Brata Gallery, New York
1960 Brata Gallery, New York
1962 Green Gallery, New York
1967 Fischbach Gallery, New York
1967 Emily Lowe Gallery, Hofstra University, NY
1970 Fischbach Gallery, New York
1971 Fischbach Gallery, New York
1972 Fischbach Gallery, New York
1972 Pasadena Art Museum
Selected Group Exhibitions
1944 San Francisco Museum of Art
1945 Reid Hyde, San Francisco
1946 San Francisco Museum of Art
1950 Raymond & Raymond, San Francisco
1955 University of British Columbia
1959 Brata Gallery, New York
1963 The Wilmington Society of Fine Arts, Delaware
1964 Park Place Gallery, New York
1965 Loeb Student Center, NYU
1965 World House Galleries, New York
1966 The Jewish Museum, New York
1966 The Art Institute of Chicago
1966 The Whitney Museum
1967 Loeb Student Center, NYU
1967 Institute of Contemporary Art, University of Pennsylvania
1967 Los Angeles County Museum of Art
1967 Guggenheim Museum, NY
1967-68 Corcoran Gallery of Art, Washington, DC
1968 Whitney Museum of American Art
Selected Collections
Albright-Knox Gallery, Buffalo, New York
Boston Federal Reserve Bank, Massachusetts
City Hall, Springfield, Ohio
J. Patrick Lannan Foundation, Palm Beach, Florida
Lannan Foundation, Los Angeles, California
Albert A. List Foundation, New York
The Marine Midland Bank, Buffalo, New York
The Metropolitan Museum of Art, New York
North Carolina Museum of Art, Raleigh, North Carolina
Peoria Civic Center, Illinois