Lilly Fenichel
American  (1927-2016)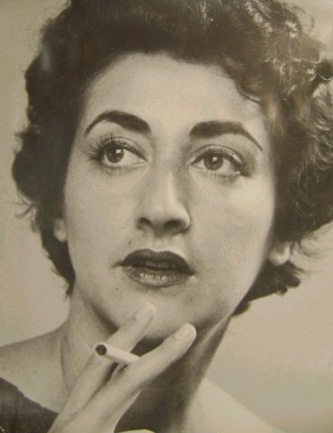 Biography
Born in Vienna, Austria, Lilly Fenichel and her family fled the Nazi's in 1939 and eventually settled in Hollywood, CA.  She began her art studies at The Chouinard Art Institute in Los Angeles, and then attended The California School of Fine Arts (now The San Francisco Art Institute) from 1950–1952 where she studied with David Park, Elmer Bischoff and Hassel Smith.
Fenichel was an influential and outspoken female voice amidst the many prominent male figures in the burgeoning sixties BEAT Generation movement and the Abstract Expressionist Bay Area School.  From San Francisco she moved to New York, and later to Taos, New Mexico, all the while exploring various media and stylistic approaches. Moving to New York,  influenced by what came to be known as The New York School,  and the artistic communities of New Mexico, Fenichel's work displays a broad creative range and is linked by an emphasis on harmonious colors, and calligraphic and gestural strokes.
During her long, prolific career, Lilly Fenichel established herself as a unique contributor of much exemplary work to many important artistic movements.  Her work has been shown throughout the United States and is in the permanent collections of museums including the Santa Barbara Museum of Art, the Harwood Museum of Art in Taos, NM, and the Albuquerque Museum.

Selected Collections
The Albuquerque Museum
University of New Mexico Art Museum
The Harwood Museum, Taos, NM
Elizabeth Taylor, Beverly Hills, CA
AMOCO Oil Corporation, Denver, CO
ADP Corporation, Houston, TX
Selected Exhibitions
1968         Santa Barbara Museum of Art
1973, 1975     Los Angeles County Museum of Art
1980         Taylor Gallery, Taos, NM
1987         New Gallery, Houston, TX
1989         PW Gallery, Stamford, CT
1990         University of New Mexico Art Museum
1992         Headley-Whitney Museum, Lexington, KY
2003         Stewart Gallery, Provincetown, MA
2012-2017      The Albuquerque Museum