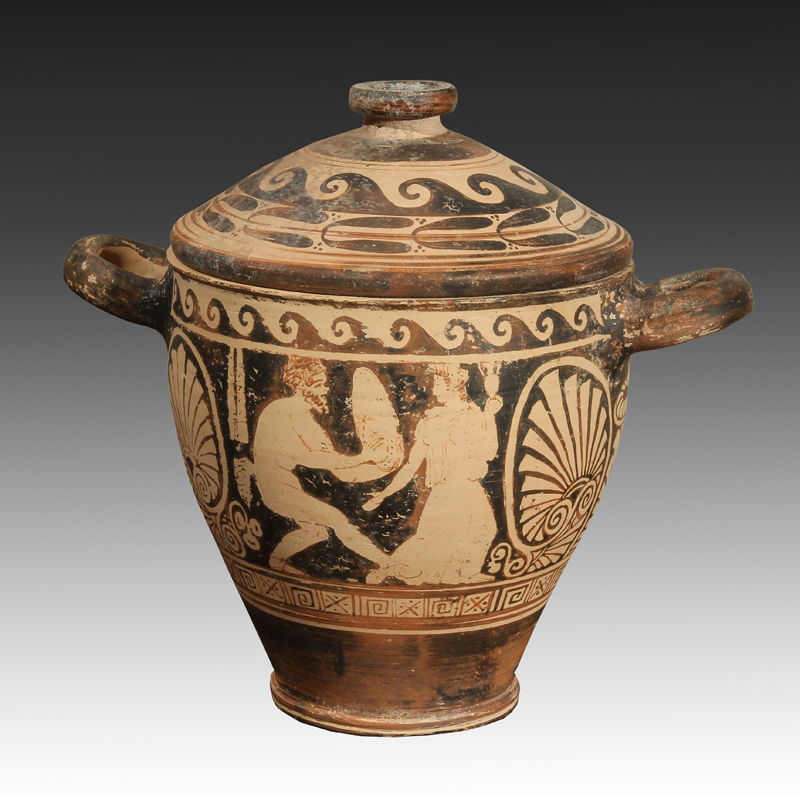 AA02K5-165
A FALISCAN RED-FIGURED SKYPHOID KRATER; the obverse with Skylla facing left, depicted with a nude female torso and the serpentine tail of a sea creature; the reverse with a bearded nude satyr and a draped maenad; aband of meander and dotted saltire squares below the scenes, a band of wave above; the lid decorated with bands of wave and laurel and berries. The Fluid Group, Circa Late 4th Century B. C.
Exhibited: Tampa Museum of Art, 2001
Literature: A.J. Paul, A View Into Antiquity no 30 il.
Overall Dimensions:
15 3/4" high
INQUIRE