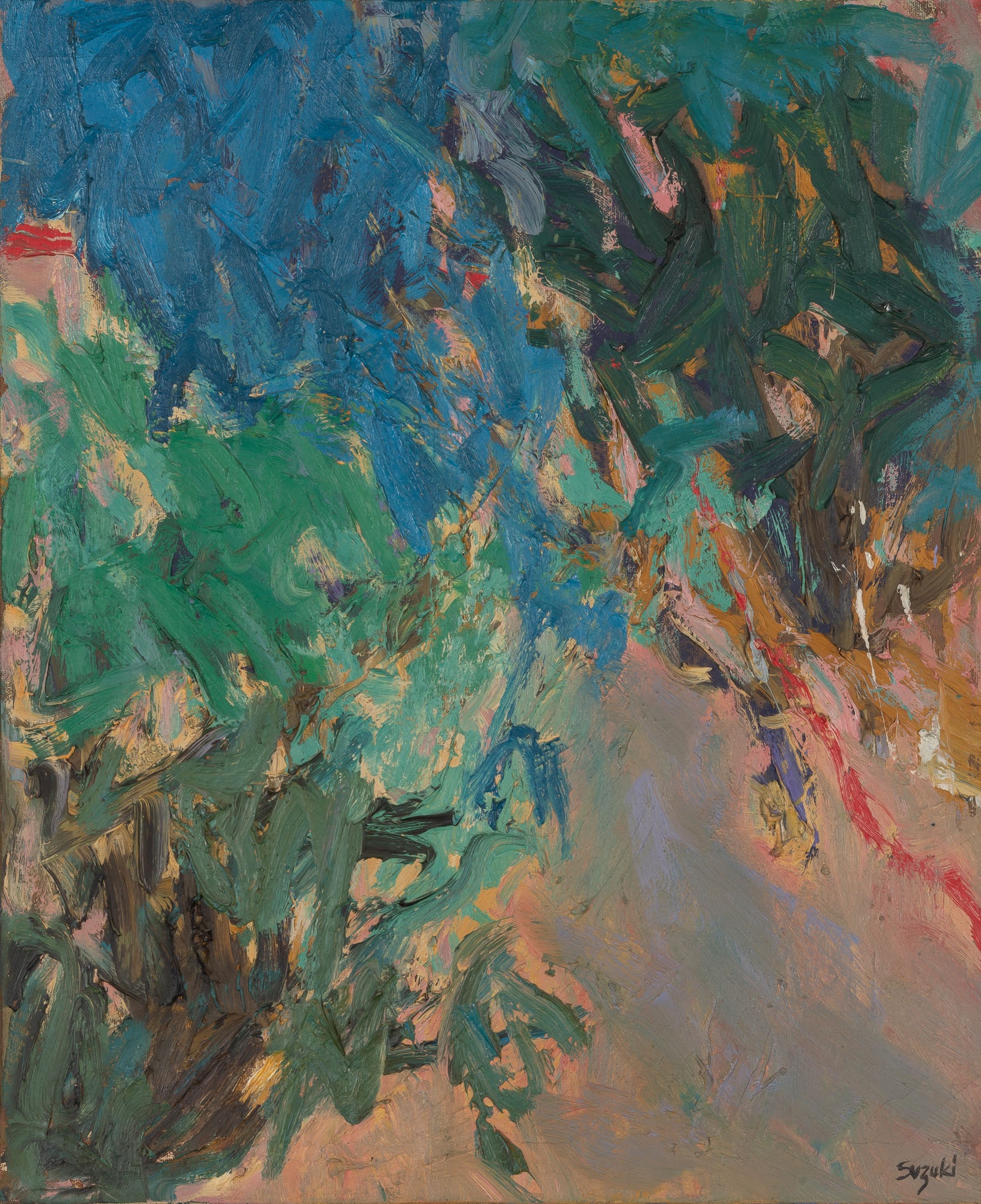 JIMI SUZUKI (b. 1933), 1960, Oil on canvas, 23" x 19" (more)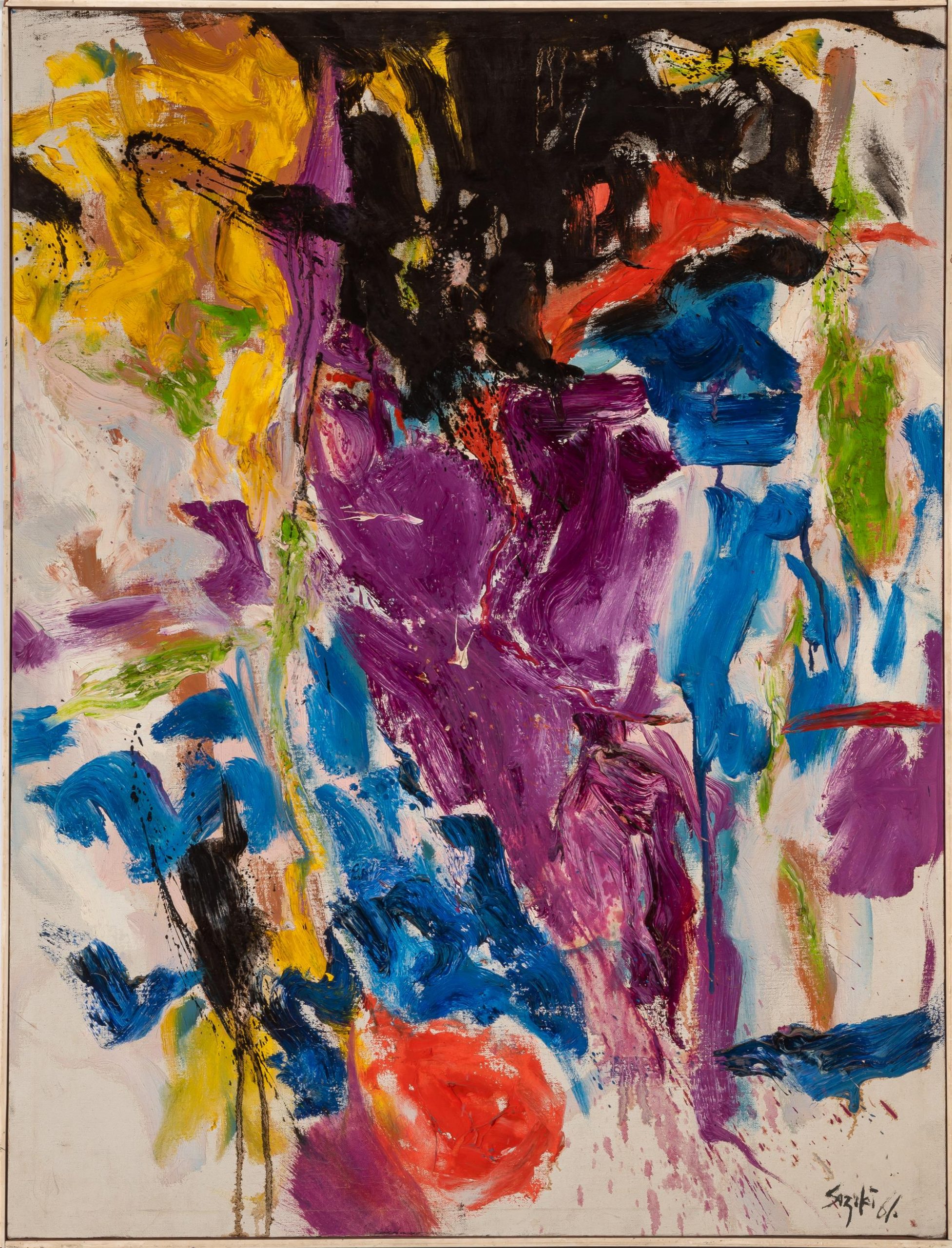 JIMI SUZUKI (b. 1933), Murakabi, 1961, Oil on canvas, 36" x 27 ½" (more)
JIMI SUZUKI (b. 1933), Tori, 1960, Oil on paper, 38 ¼" x 27 3/8" (More)
JIMI SUZUKI (b. 1933), Untitled, 1965, Bronze, 20" x 10" x 14" (more)
JIMI SUZUKI (b. 1933)"Untitled", 1965, Bronze, 12"w x 12"d x 13"h (more)
Jimi Suzuki
James Hiroshi Suzuki was born in Yokohama, Japan in 1933.  Suzuki first studied in Japan with Yoshio Markino and, after arriving in the U.S. in the 1950s, at the Portland (ME) School of Fine Arts and Corcoran School of Art in Washington, DC.
He taught at University of California, Berkely (1962), California College of Arts and Crafts (1964-65), and also at California State University (Sacramento).
His works are held at:  Oakland Museum, Crocker Museum (Sacramento), National Museum of Modern Art (Japan), Toledo Museum, Rockefeller Institute (New York), Corcoran Gallery of Art, and Wadsworth Athenaeum (Hartford, CT).
Source: Edan Hughes, author of the book "Artists in California, 1786-1940"