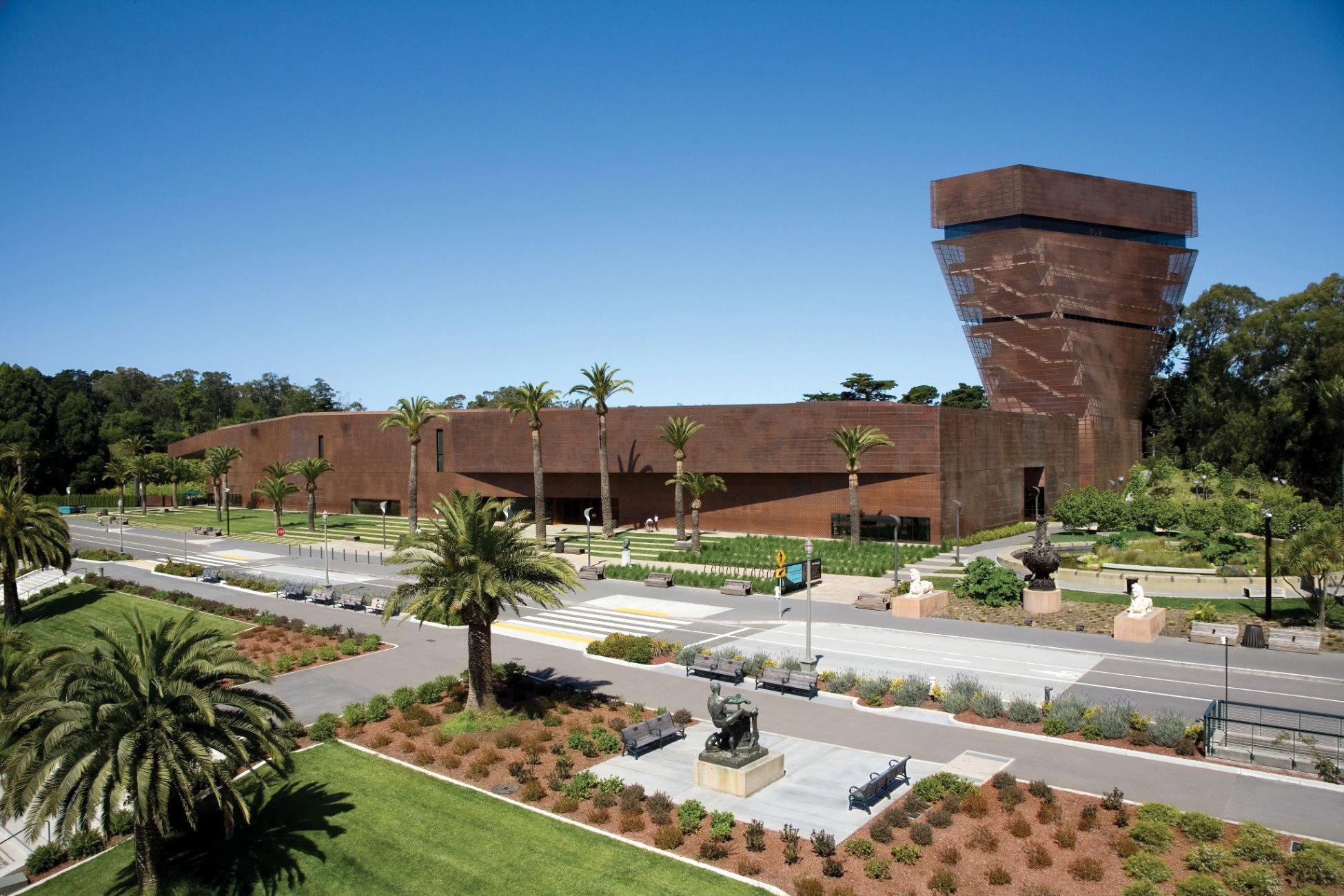 THE DE YOUNG:
The de Young museum is scheduled to open to the public on Friday, September 25. The museum will open to members on September 22, 23, and 24.*
View  Frida Kahlo: Appearances Can Be Deceiving, Uncanny Valley: Being Human in the Age of AI, and the permanent collections.
*Must have advanced, timed-ticket reservations.
Read more about the re-opening details here.
SF MOMA:
SFMOMA is thrilled to reopen to visitors beginning October 1 for members and October 4 for the general public. Come enjoy SFMOMA's tranquil galleries, airy terraces, kid-friendly spaces, and the world-class artwork you love.
Read more about the re-opening  details here.
ASIAN ART MUSEUM:
We are looking forward to welcoming you back to the museum on Oct 1–2 for members and Oct 3 for the general public. Admission will be free to all from October 3 through October 12. Here's what to expect when we reopen:
Read more about the re-opening details here.
LEGION OF HONOR:
The Legion of Honor will be open to the public mid October. Prior to the museum's general opening, members will be invited to visit for pre-opening Member days. The film and installation Alexandre Singh: A Gothic Tale, which draws inspiration from the nineteenth-century Gothic revival as well as San Francisco's place in film noir history, has been extended and will be on view through the fall. In addition, visitors will be able to journey through the museum's European painting and decorative arts collections, as well as explore its newly installed gallery of ancient art.
From the reopening through December 2021, the Museums will offer free general admission for essential workers, who will also receive a $15 discount on tickets to special exhibitions.*
Read more about the re-opening details here.