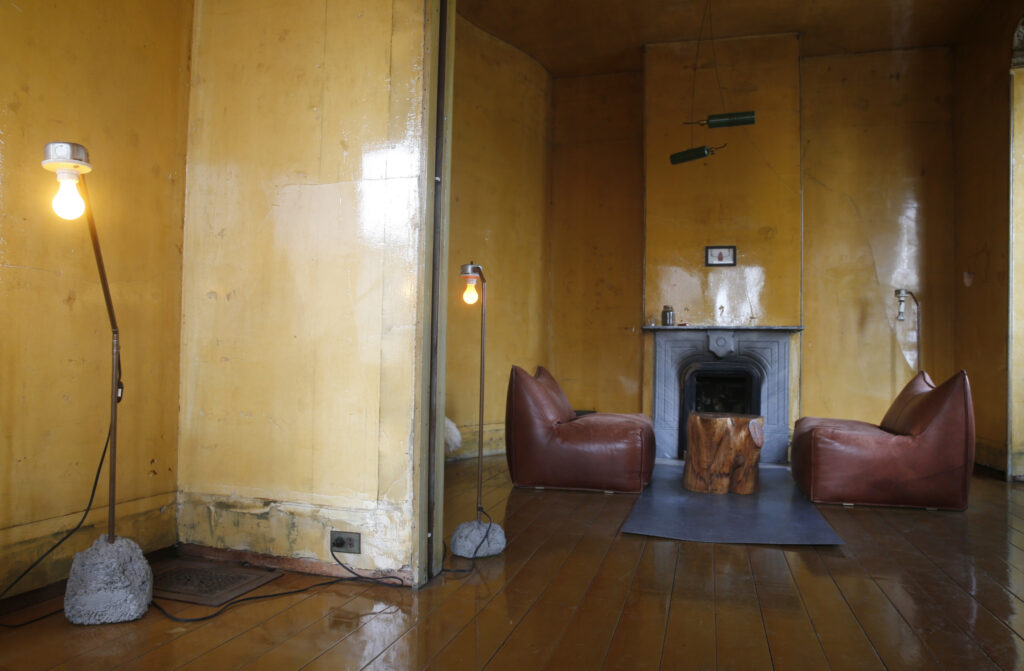 S.F.'s David Ireland House reopens with guided tours, for two people at a time
The David Ireland House at 500 Capp St. is like a decorator's showcase where you want a private guided tour to make sure you don't miss anything in the myriad nooks and crannies.
Well, what used to be an option is now a requirement.
When the wall-to-wall and floor-to-ceiling art installation and monument to the late San Francisco conceptual artist reopens on Wednesday, Oct. 7, it will only be viewable in the company of an artist trained as a guide. The tours are free and limited to two visitors per guide, with an appointment and face masks required. Once inside, guided visitors will have the house to themselves for up to an hour.
These new rules will ensure that the David Ireland House, a corner Victorian at Capp and 20th streets in the Mission, is only explored from a proper social distance. That is a challenge, as anyone who has visited the historic site can attest: The rooms are small, and the halls and staircases are narrow.